PROGRESS AT HOLSTON ARMORY BAE STEAM BUILDING
MECHANICAL SERVICES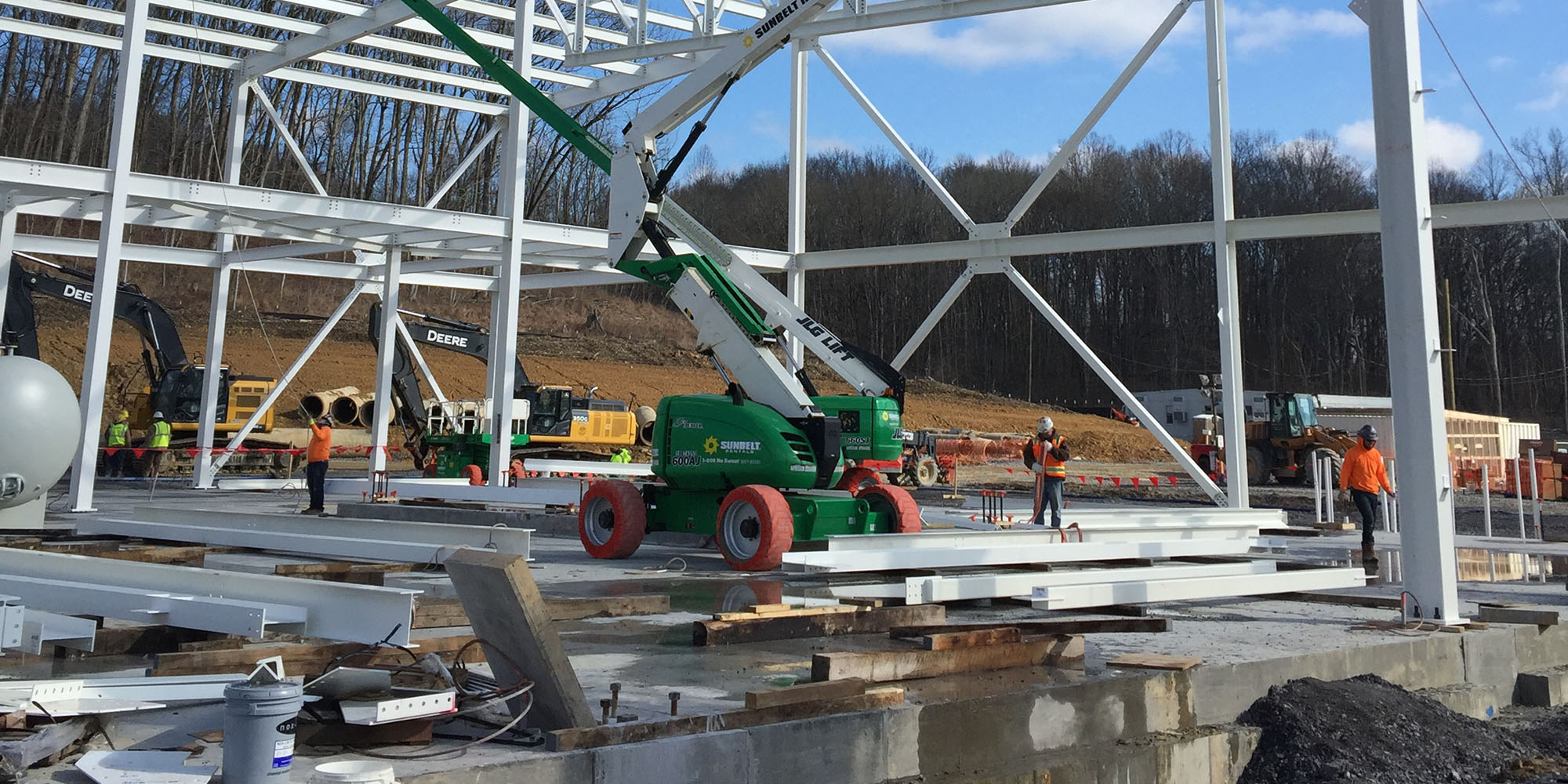 CURRENT STATUS OF THE PROJECT: "ALL IS WELL" REPORTS SENIOR PROJECT MANAGER WAYNE EDWARDS.
GEM's Mechanical Division is working with BAE Systems to construct a new building at the Holston Army Ammunition Plant in Kingsport, Tennessee. The new building is designed to house boilers that convert cold water into steam to fuel other buildings in the plant. GEM is leading the structural steel component of this effort, which includes installation of columns, beams, vertical bracing, trusses, roof frames, and precast panels. We will also provide painting, coating, galvanizing, grating, among other construction services.

ABOVE: DESIGN DRAWING SHOWING 3D VIDEOS OF THE FINISHING BUILDING.