Since opening in 2018, GEM's regional office in Amarillo has provided construction, demolition, and infrastructure services to support the Pantex Plant and other organizations throughout the Texas Panhandle.
Our regional office is equipped to provide a full range of construction services, both in a general contractor and subcontractor capacity, while working to high standards of quality and safety. We offer a variety of local resources, including in-house welding and HDPE fusion equipment and a regional office and shop located 10 minutes from the Pantex Plant, enabling us to readily perform a full range of construction services for federal, state, municipal, and commercial clients across the region.
Regional Capabilities
HDPE Pipe Fusion

and Installation for Water and Gas

High Pressure Firewater Line Installation

Utility Installation, Inspection, and Testing

Site remediation and restoration

Mechanical Excavation

Demolition

NQA-1 Program

AMSE Code Welding Program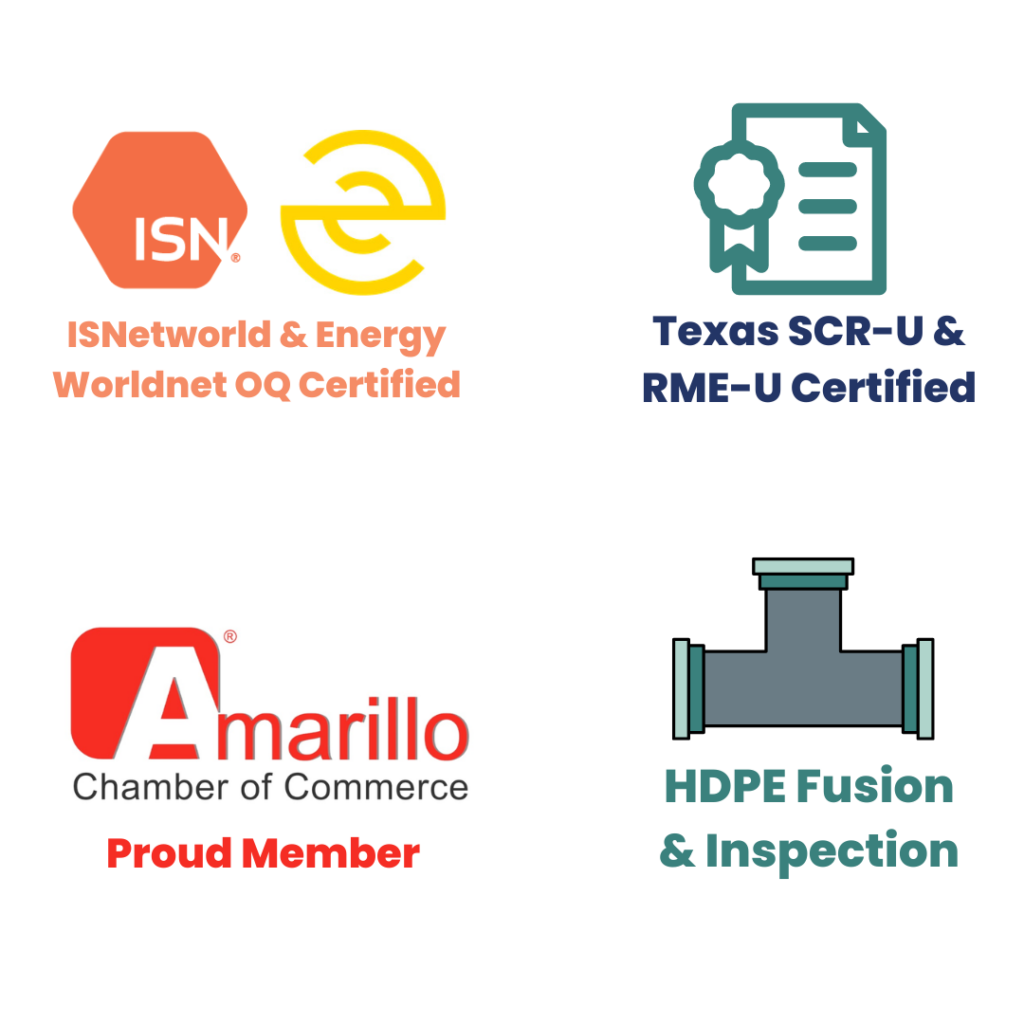 License & Registrations
Fire Sprinkler Responsible Managing Employee
(RME-U)
Sprinkler Certificate of Registration-Underground
(SCR-U)
Master Plumbing License
General Contractors
ISNetworld Operator Qualification Certified
Energy World Net Operator Qualification Certified
Contact
806.310.9505
inquiries@gemtechnologiesinc.com
8601 East Amarillo Blvd.
Amarillo, TX 79108